BRIEF HISTORY
Integrated Real Estate Developer 2005 – 2008
Established by 4 founders including CEO & CoB
Purchased land in Bucharest & Constanta
Developed residential projects and started building three projects
Raised in total EUR 80 million. Listed on OSE – Axess
Market cap. NOK 1.2 billion at peak
---
Scale down and preserve cash 2008 – 2011
Two development projects aborted. Finalized and sold one apartment building
Cut operating costs and scaled down organization
New strategy: Back to land banking
Founder Thorkildsen became CEO
Extension of Alpha Bank mortgage loan
Market cap. of NOK 80 million YE 2011
---
Realize values 2011 – 2017
Focus on developing max. salability of each plot
Refinanced Alpha Bank loan in 2013
Rights issue of EUR 1.5 million (2013)
Two new, independent Board members appointed in 2014
Mr. Kjetil Gronskag appointed CEO in 2016
---
Development Prospects 2017 – Today
Landmark sales of Mamaia Nord and Lake Morii for EUR 17.75 million plus VAT in March 2017
Total external debt EUR 11.6m in Alpha Bank was fully repaid.
New, independent Board member appointment
Upgraded landbank and updated marketing strategy
---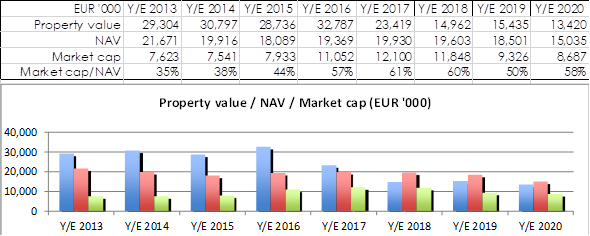 Market capitalization and NAV development (NOK million)
Source: Company; OSE; Infront; Market capitalization numbers for 2007 and 2008 are Company estimates
---
The Board of Directors of RomReal is responsible for the supervision and administration of the Company's affairs and for ensuring that the Company's operations are organised in a satisfactory manner.
BOARD OF DIRECTORS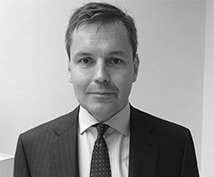 Kjetil Grønskag (1964) – Chairman of the Board and CEO of RomReal Ltd
Mr. Grønskag holds a master of General Business (siviløkonom) from Handelshøyskolen BI and is a Certified Financial Analyst (CFA) from the Norwegian School of Economics and Business Administration. Mr. Grønskag has a long experience within international banking and Real Estate. Mr Gronskag has significant Directorship experience from both listed and private companies. He is a Norwegian citizen and resides in London, UK.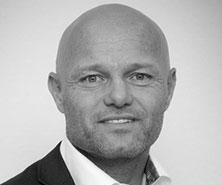 Bendt Thorkildsen – Board Member
Mr. Thorkildsen holds a Master of Science (MSc) in International Marketing and Strategy from the Norwegian School of Economics and Business Administration. Mr. Thorkildsen has more than 20 years with varied experience with particular focus on business development/sales (IT). During the last 10 years Mr. Thorkildsen also has held various Directorship including in the real-estate industry. He is a Norwegian citizen.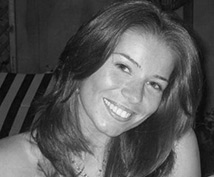 Lacramioara Isarescu – Board member
Ileana Lacramioara Isarescu is a corporate professional with over 15 years of international experience in business development in real estate, finance and IT. Having worked in Vienna and New York, Ileana is currently the Governmental Programs Executive for IBM South East Europe, and resides in Bucharest, Romania. Ileana holds a MBA degree from Harvard Business School and a MSc in International Economics from the Academy of Economic Studies Bucharest.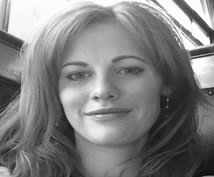 Heidi Sørensen Austbø (1982) – Board member
Mrs Austbø is a State Authorised Public Accountant from Handelshøyskolen BI in Oslo. Mrs Austbø has 14 years experience from both financial auditing and fund management with Norwegian and global equities, working for KPMG and long equity funds at Terra Fondsforvaltning and Arctic Fund Mangement. Mrs Austbø also has directorship and CEO experience from privately held companies. She is a Norwegian citizen and resides in Oslo.
MANAGEMENT TEAM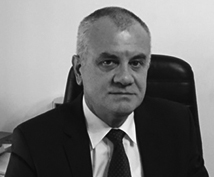 Adrian Cristea – CEO of Westhouse Group
The Board of RomReal has appointed Mr. Adrian Cristea, as CEO as of 20 Oct. Mr. Cristea has been the Company's legal advisor since 2005 and a well-respected lawyer and citizen of Constanta, Romania. He was born in Medgidia, Romania on the 25th June 1961, and his education profile includes the Merchant Marine University, Constanta (1984); the Law University of Bucharest (Law degree, 1994). He was admitted in the Romanian Bar Association in 1996 year. Mr. Cristea is specialized in all aspects of real estate transactions, mergers and acquisitions as well as general corporate matters. He has been involved in many major real estate projects to have taken place over the last years in Romania, and he assisted RomReal and all its subsidiary companies from 2005, the year when the first subsidiary was registered in Constanta, Romania. He was involved during the last 10 years in the daily operations of all Romanian subsidiaries. Mr. Cristea has a long experience in dealing with customers and real estate brokers in Romania and he is regularly attending international Conferences all over the world upholding a network of many business lawyers and important investors.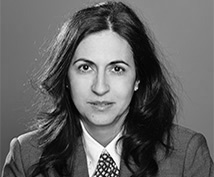 Claudia Oprisan – Authorised Accountant of Westhouse Group
Mrs. Oprisan is the Chief Accountant of Westhouse Group. Mrs. Oprisan has 25 years of experience in financial management of several companies from real estate domain, construction and repairs of ships, maritime insurance and production. Mrs. Oprisan has a Master degree in Management and Business Administration. Mrs. Oprisan has a postuniversity degree in IFRS, financial auditor, being member of Chamber of Financial Romanian Auditors, expert accountant as an executive member in the board of Romanian Expert Accountants Camera. Mrs. Oprisan is a Romanian citizen, and resides in Romania.
| | | | |
| --- | --- | --- | --- |
| | | 31 December 2020 | 31 December 2019 |
| Kjetil Grønskag | Appointed Nov 2006 | 4,451,626 | 4,422,475 |
| Heidi Sørensen Austbø | Appointed April 2017 | Nil | Nil |
| Bendt Thorkildsen | Appointed April 2016 | 6,245,234 | 6,245,234 |
| Lacramioara Isarescu | Appointed April 2014 | Nil | Nil |
| TOTAL | | 10,696,860 | 10,667,709 |